Le Cortine
Meal preparation at Le Cortine restaurant is a passionately cultivated art, inspired by the most genuine and fresh Mediterranean and local traditions, skilfully revisited with flair by our chef.
Tradition and Originality
Recipes are prepared with respect for tradition. Dishes are prepared with care, attention and a pinch of originality, drawing on the raw materials that nature offers according to the time of year: from mushrooms to the Bagnoli truffle, from asparagus to the coppery Montoro onion, from handmade pasta to cheeses and cured meats strictly from Irpinia (such as Sturno ham, capocollo and rolled bacon, ewe's cheese from Carmasciano and caciocavallo from Irpinia), and even delicious hazelnuts and exquisite chestnuts.
Wine List
To accompany each course with the right taste, the wines on our wine list are from the wine cellars of Irpinia.
Breakfast
Breakfast, in the Le Cortine room, is served as a buffet, with savory specialties enriched with small typical Campania sweets.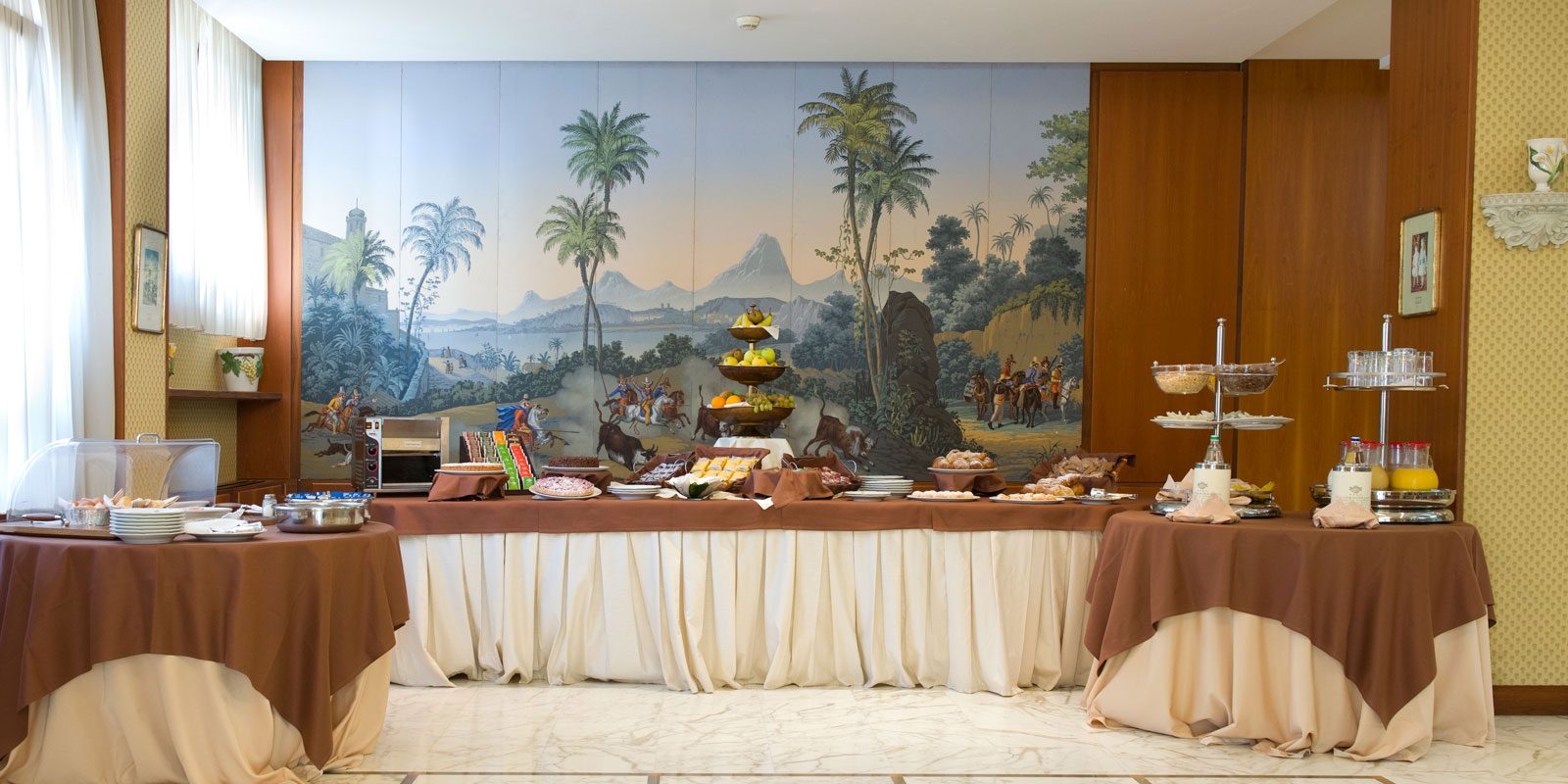 Every morning our guests can enjoy home-made cakes, croissants, fresh home-made biscuits, fresh and dried fruit, yoghurt, cereals, fruit juices, different types of jams, cheeses, cold meats and eggs.
There is no shortage of products ideal for people with food allergies or intolerance. There is an express coffee shop and you can enjoy excellent coffees and cappuccinos by ordering them directly from our bar.