Elegant Design
The 32 rooms feature an elegant and refined design with state-of-the-art technology to cater to guests staying for business or leisure.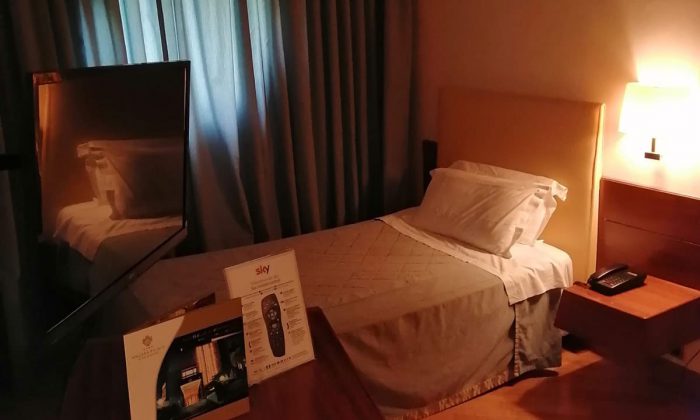 Business Singles
For the discerning guest whose rest is essential for working well, there are Simmons twin beds, large and comfortable shower cubicles.
Mq 16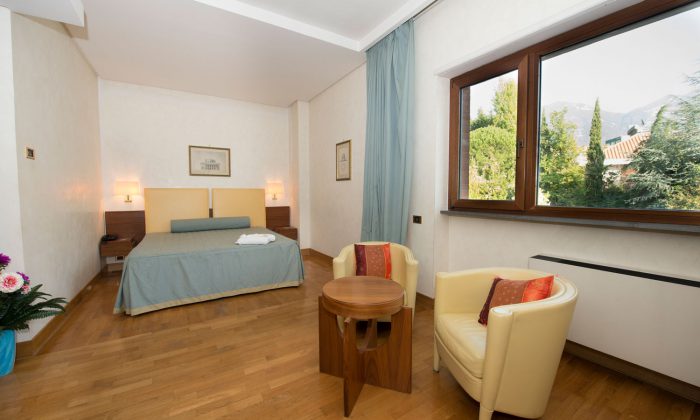 Deluxe Double
Spacious, bright and equipped with every comfort, these rooms are also available in the wellness centre.
Mq 25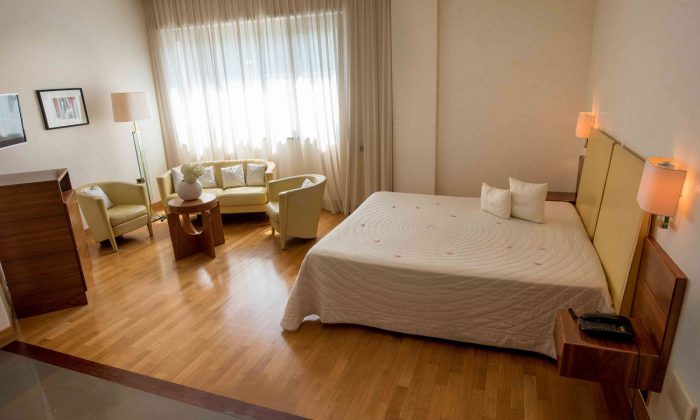 Junior Suite
Spacious bathrooms have a sitting area, a double shower and a rectangular Teuco single seater bathtub.
Mq 28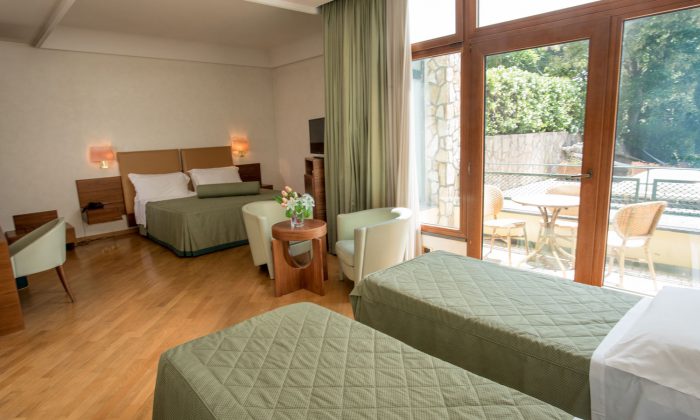 Family Room
Ideal for the whole family double bed + 2 beds.
Mq 38
Please note: the rooms located in the spa annex are only accessible by stairs. The photographs shown in this section for the category are purely indicative. The room assigned will meet the specified requirements and standards, but may be different from the one shown in the picture.
Cosy Rooms
The warmth of the parquet floor and the elegance of marble decorate these rooms, making them, along with the contemporary-style furnishings, pretty and cosy.
Services
Each room at the Solofra Palace Hotel & Resort has the services listed. Additional services are also available on request.
Light controls and blinds
Additional services on request: laundry service, room service, wake-up call, newspaper in room, luggage storage.